Portfolio By Design
At Woodbury, our decades of experience advising and investing for High Net Worth and Ultra-High Net Worth individuals and families, have enabled us to develop an equally unique approach to investing … one based on innovative institutional-style approaches to problem solving and portfolio construction.
We call it Portfolio-by-Design. It's the framework we use to build unique client investment solutions based on a proven multi-strategy, open-architecture investment philosophy.  Solutions that reflect who you are and what you're about.
Our experience with and research into portfolio construction methodologies and processes, combined with the latest research on the application of problem solving techniques in business and investment environments, underpins our Portfolio-by-Design framework.  A three-stage 'Design Thinking' approach to investment problem solving that forms the foundation of the way we build client investment solutions.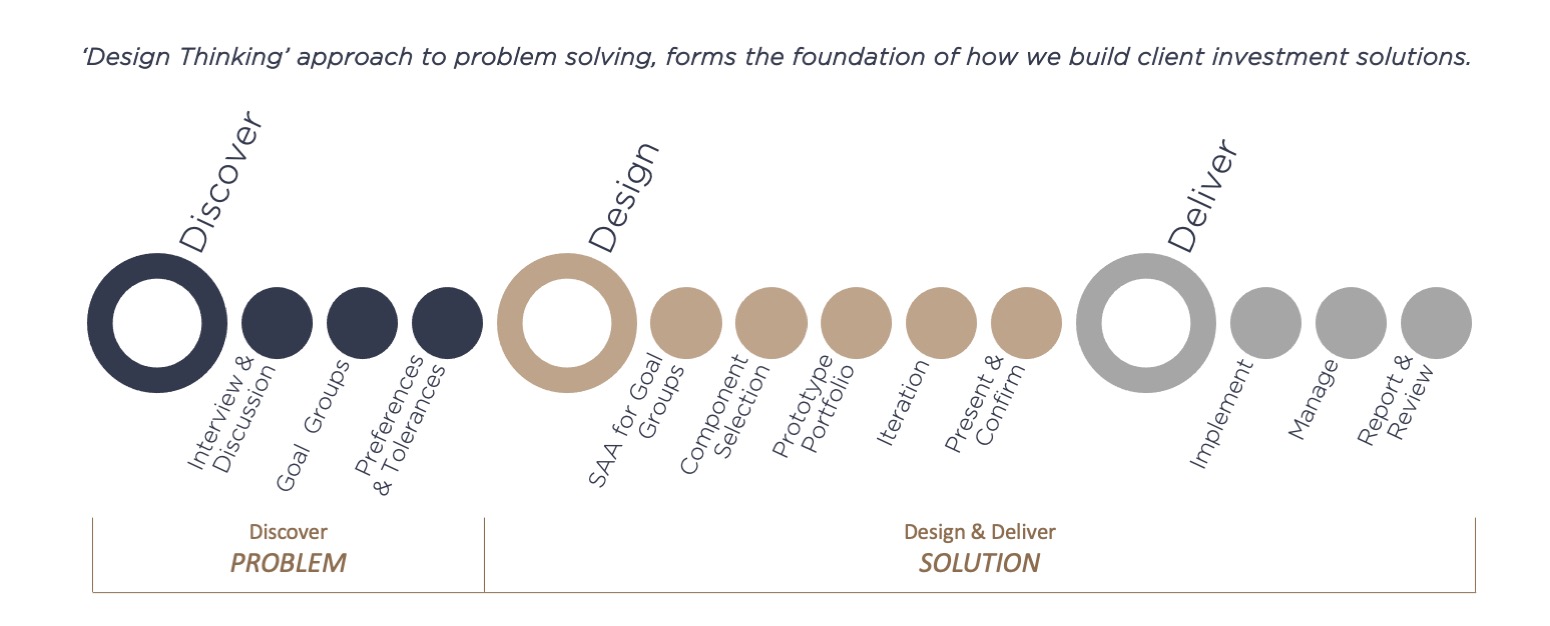 Solution-based Investing
Our approach to investing is based on solutions not products.  To be clear, Woodbury does not have any in-house investment products.  This gives us the freedom to use an objective, institutional-style consulting approach that combines in-house investment expertise and experience with an external local and  global network of leading providers of investment strategies, vehicles and research.  The end result being tailored client investment solutions mapped to specific goals, preferences and parameters each time.
It is the role of our investment consulting team (led by our experienced in-house Chief Investment Officer) to apply our 'Portfolio-by-Design' framework to a client situation.  Note however, that our investment consulting team doesn't operate in isolation.  At Woodbury we take a truly integrated approach to building client solutions, combining elements of our wealth advisory and investment capabilities to get a broader perspective of what is required each time.  Unlike other approaches used by investment banks or investment-led advice firms, we don't treat investment as a separate, largely-independent, spoke of a client engagement that is loosely connected (if at all) to other areas of advice.  Rather, we treat investment as an integrated link between all advice areas, driving a holistic solution that maximises the likelihood of success for clients.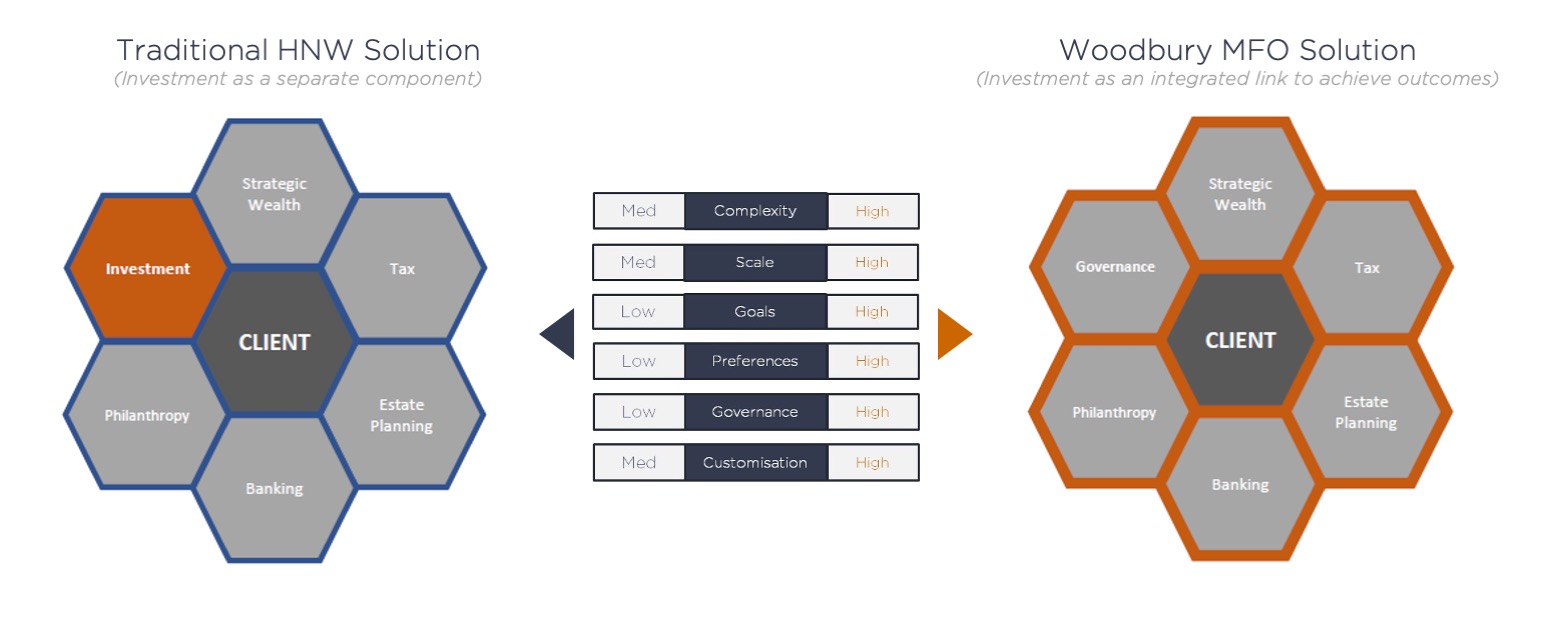 Access to leading investment opportunities
Woodbury investment consulting capability draws on an extensive network of leading specialist investment providers across major traditional asset classes, alternative investments and private market opportunities.  This network forms the basis of the solution menu (ie. priority list) we draw from to build client investment solutions.  To be included on our priority list, an investment strategy must first be approved by the Woodbury Investment Committee (including external expertise and with an external non-executive chairperson).  A formal investment governance and manager research process (utilising external independent research organisations) oversees the ongoing suitability and compliance of strategies on our priority list.